Providers
Rikki DeGrove, MA, CCC-SLP
Rikki, the founder of Sprout, has over eleven years experience as a pediatric speech-language pathologist. She has worked with children in school, clinic and home settings, as well as adults. Of course, helping with speech or language problems involves more than the therapy itself. As a mom of three, Rikki understands therapy from a parent's perspective and seeks to serve the whole family.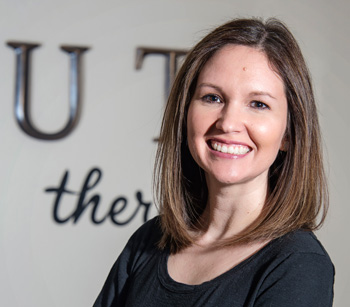 Rikki earned her ASHA Certificate of Clinical Competence after completing her MA in Speech-Language Pathology from the University of North Texas and is licensed to practice in Colorado.
Rikki is one of only a few therapists in Colorado with specialized training in Orofacial Myofunctional Therapy. She received her training in OMT from the prestigious Coulson Institue: an International Association of Orofacial Myology (IAOM) certified course.
Payment & Insurance
We are an in-network provider for:
Anthem Blue Cross Blue Shield
Tricare
Insurance does not always offer adequate coverage for speech therapy. We have created this worksheet to help you determine if your health plan will cover speech therapy. We strongly encourage you to use this when calling your insurance company, it will help avoid possible problems.
Worksheet: Does my Insurance Cover Speech Therapy
Private Pay:
Give us a call or fill out our contact form for our current private pay rate: 719-999-8417.
Keep up with us on: